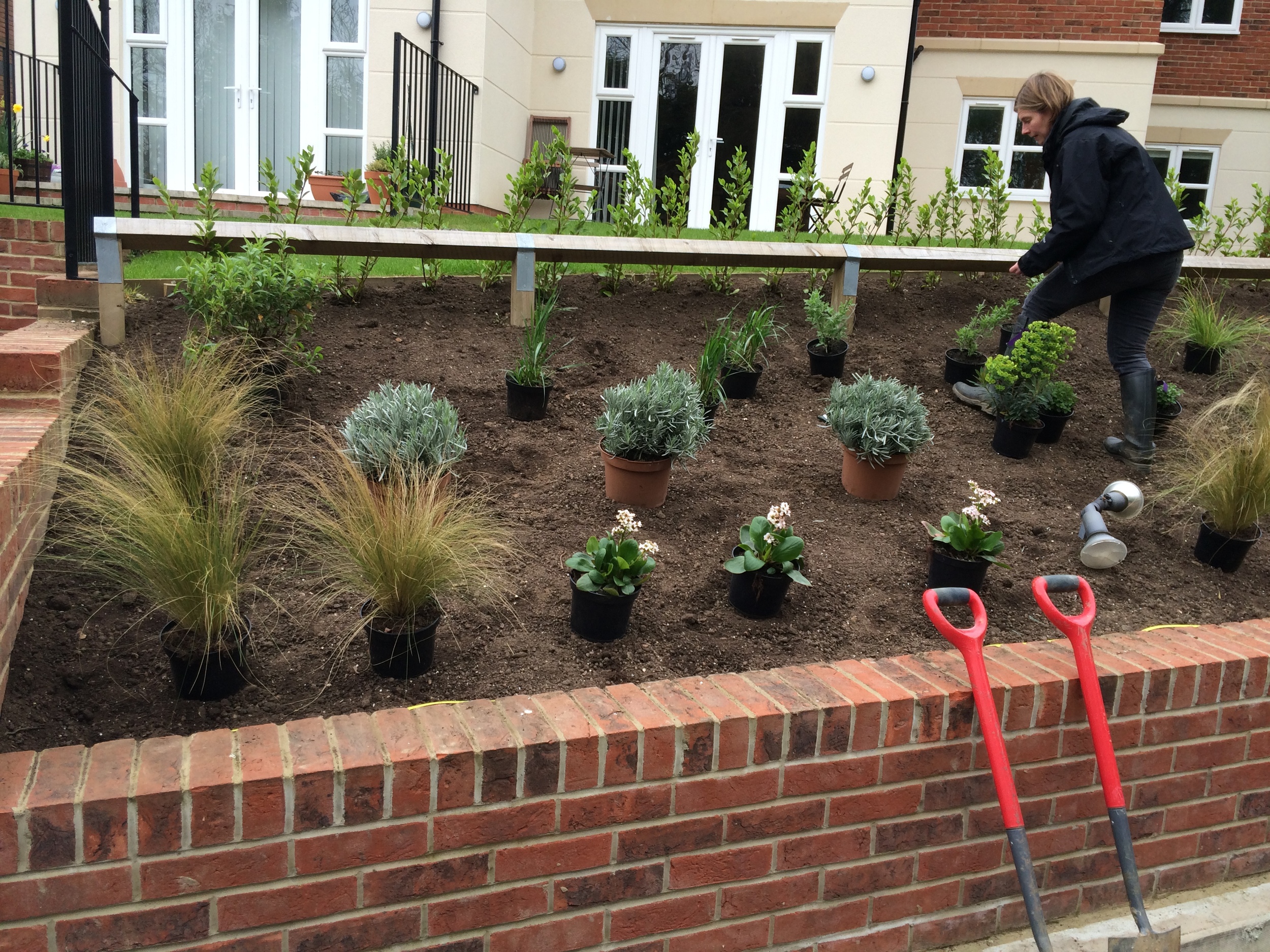 ­Planting design
Brief:
To design and plant a larger border at the rear entrance of a new block of flats separating the gardens from a communal car park.
Challenge:
An

east

facing slope exposed to drying winds, hot sun and pollution. Must be low maintenance.
Solution:
A retaining wall was built to support the lower slope and raise the planting height.
Griselinia littoralis hedging planted along the upper boundary to afford the gardens privacy as well as provide the planting with an evergreen backdrop.
The planting itself is made up of a restricted combination of strong performing drought tolerant shrubs, perennials and soft grasses in a calming palette of muted greens, greys and purples to sooth and welcome tenants home.